DEVELOP YOUR BUSINESS IDEA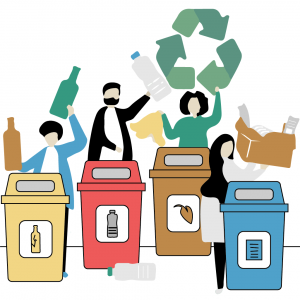 BlackForest Solutions GmbH (BFS) and cewas Middle East (cewas) with the support of the German corporation for international cooperation (GIZ) are offering a 10-months incubation programme for Waste Management innovators and entrepreneurs in Iraq with a focus on Basra and Mosul.
During the programme, you will receive support with developing business ideas and creating feasible business cases for the waste sector in Iraq.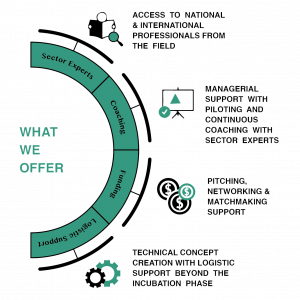 The incubation programme includes multiple steps. You will receive trainings, access to professionals from the field, access to funding and logistical support beyond the incubation phase.
Find out more about the stages of the program here.
UPCOMING EVENTS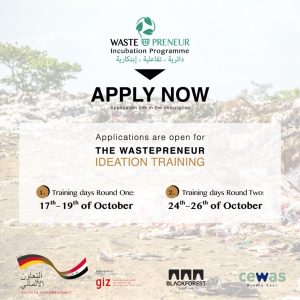 Wastepreneur Ideation Training
(Pre-incubation stage)
Application Deadline: 7th of October 2020
(Application Period Ended)
Training Program Period:
1st Round – Basra – 17th-19th  of October
2nd Round – Mosul – 24th-26th  of October
UPCOMING EVENTS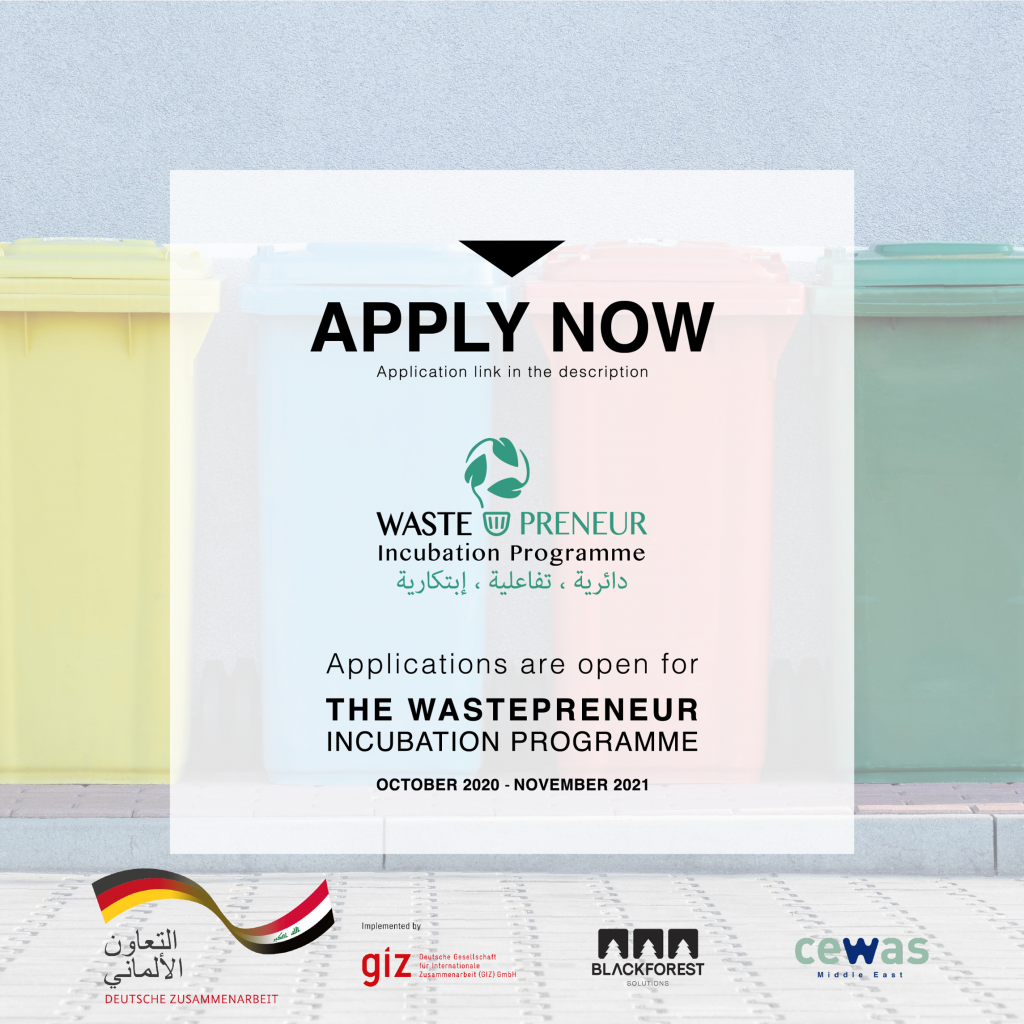 Wastepreneur Incubation Programme
Application Deadline: 6th of November 2020
Training Program Period:
November 2020 to August 2021