Be part of the
Waste Innovation Journey
in Iraq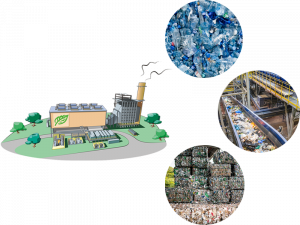 Waste is not a natural, but a human invention. An invention that requires solutions, in particular where cities and population are growing with an average waste generation of ca. 1kg/cap/day. Public institutions in Iraq face immense challenges to ensure collection and treatment of waste. At the same time business opportunities in the area of waste related logistics, recycling and resource recovery and consulting remain untapped.
Wastepreneur supports waste innovators in their journey, engaging entrepreneurs, private and public sector from the waste ecosystem to disseminate their knowledge and experience and implement change.
---
Supporters

The Wastepreneur platform is supported by the "Private Sector Development & Employment Promotion (PSD) Project" in Iraq. The PSD project is co-funded by the European Union and the Federal Republic of Germany. GIZ has been commissioned by the German Federal Ministry for Economic Cooperation and Development (BMZ).